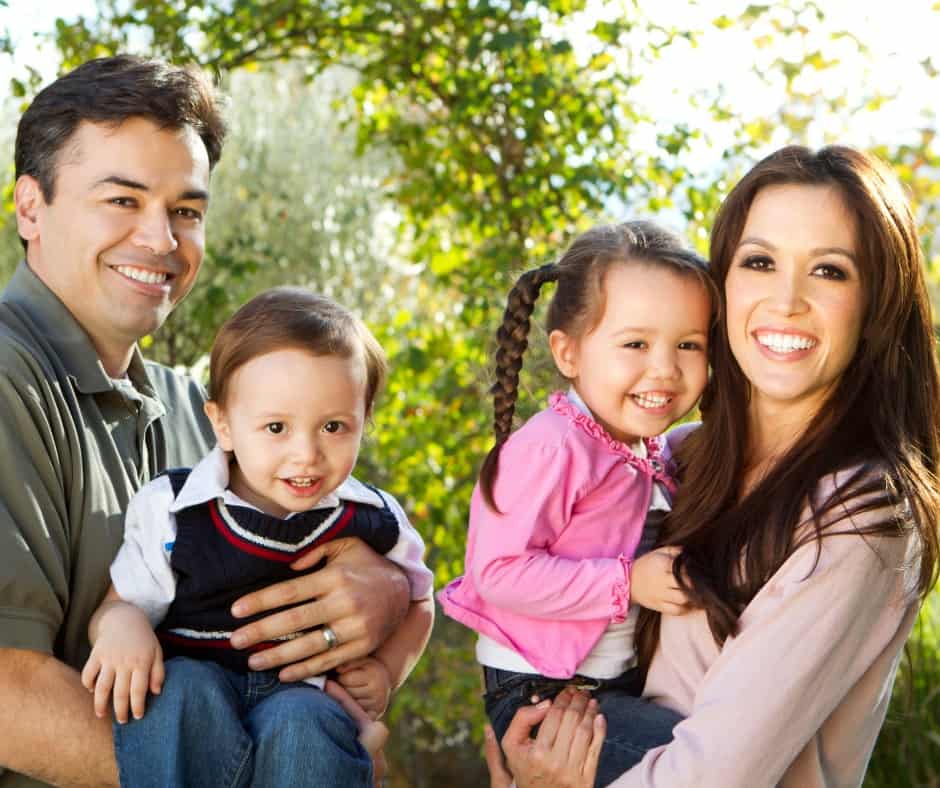 First Steps is Missouri's Early Intervention system for infants and toddlers, birth to age 3, who have delayed development or diagnosed conditions that are associated with developmental disabilities.
First Steps works with families by ensuring that coordinated services are provided as conveniently as possible. Participation in First Steps is voluntary and is intended to help families of children with disabilities:
Understand their child's special needs
Obtain the help they desire to deal with situations that could interfere with their child's growth and development.
Provide the best conditions for their child's growth and development.
Parents may be referred to First Steps by their child's doctors, hospital staff, social-service agency caseworkers, the Parents as Teachers program or other public health entities. Parents may also contact First Steps directly if they are concerned about their child's development.
When a referral is received by the System Point of Entry (SPOE), a service coordinator is assigned. The service coordinator contacts the family within two business days and schedules an appointment to discuss concerns and family priorities.
To find your local office call: 1-866-583-2392
Eligible children must be between the ages of birth and 36 months who either:
have a diagnosed physical or mental condition associated with developmental disabilities (such as Down syndrome, spina bifida or cerebral palsy), or
have a condition with a high probability of resulting in a developmental delay or disability (such as a very low birth weight child who has experienced intracranial bleeding or ventilator dependency), or
are functioning at half the developmental level expected for a child of equal age in one or more of the following areas: communication, adaptive, physical (including vision and hearing), cognitive or social/emotional.
Eligibility is determined through an initial evaluation and assessment. This includes the service coordinator collecting information about the child's birth, medical and developmental history and/or an evaluator administering a test to determine the child's current abilities. The evaluation is typically conducted in the family's home or another natural environment.
If parents do not agree with the eligibility determination decision there are options available to them (see sidebar).
In addition, there are various programs offered throughout the state that may be able to provide services to children, depending upon if the child meets the eligibility criteria, including:
MO Department of Health
Medicaid ESPDT program
Early Head Start
Parents as Teachers (offers parent education to all families with children under the age of 3)
Local philanthropic groups may also sponsor services for children in their community where there is no other state or federal program to serve them.
Services prescribed by the child's primary physician.
Steps to Success Online Trainings
This series of trainings was developed for parents of children, birth to age three. The trainings will help parents to understand the First Steps Program, teach them effective communication and advocacy skills, and help them to prepare for Early Child Special Education.
This workshop helps families of children in the First Steps program or in the process of being evaluated understand the Individualized Family Service Plan (IFSP) process and learn how to be an effective member of your team.
This workshop is designed to help families understand the importance of keeping and organizing their child's records. We will discuss what types of records and documentation are important for you to keep and why.
Communicating Your Child's Needs
This workshop is designed to support families of young children who are new to the process of working with caregivers and providers on how to communicate effectively regarding your child and your child's needs.
This workshop explains the Parental Rights document that every First Steps families receives. It also helps families to understand what their right are and what their child's rights are under Part C of the IDEA.
This workshop is designed to help parents of young children make a smooth transition from an IFSP to an IEP. Learn when the transition process should begin, the difference in services and in eligibility criteria.